Some home improvement projects take days to weeks to complete, but there is a quick and easy project that you can do in a few hours for a big impact. There is a product on the market called Smart Tiles and it's carried by the big box stores such as Lowes and Home Depot.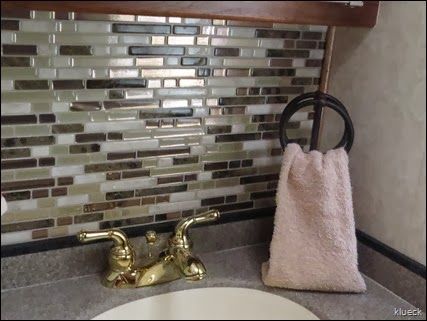 These tiles have the look and feel of a real tile backsplash, but are peel and stick to any dry surface. I dare you to tell the difference from real tile!
They come in 10×10 tiles that interlock to be seamless. They offer a few color options varying from browns to greys that should match every kitchen or bath.

And, if you ever want to remove them, they come off with heat from a blow dryer. So, if you're looking for a project this weekend to dress up a tired kitchen, give them a try!
Written by:
Cassondra Liles, Broker | www.TheKeyTeam.com | 919.523.5065