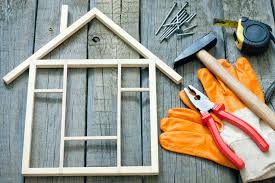 When tackling a construction project, many people can be overwhelmed as to where to start. What many people don't know is that Habitat for Humanity in Wake county can get you on your way, offering three levels of Deconstruction Services including:
All materials that can be salvaged from the deconstruction are taken to one of four Habitat Wake County Restore sites located in Cary, Apex, Fuquay and Raleigh. These items are then sold to the public and all proceeds from the sales are used to support the build of Habitat homes for lower income families in the area.
Why Donate through Wake Deconstruction? There's lots of good reasons!
Your donation helps fund Habitat homes within Wake County
The value of material donated is eligible for a tax deduction
Deconstruction is a cost effective and environmentally responsible way to remove or dismantle residential structures while extending the life of the materials within. Rather than go to the landfill, salvaged materials will find a second life through the ReStore.
Deconstruction Facts:
The value of your donated material often exceeds the cost of the project(please refer to each service's page for details on the cost of deconstruction, as it varies depending on the project).
Deconstruction can salvage up to 85% of the building's material for reuse or recycling.
Last fiscal year, we deconstructed 17 residential homes and salvaged 74 kitchen cabinet sets.
Habitat Wake's Deconstruction Services funds the building of one Habitat home every year.
Likewise, any Restore location will accept donations of gently used appliances, furniture and left-over building materials. They do offer pick up if you are donating two or more large items.
Written by:
Cassondra Liles, Broker | www.TheKeyTeam.com | 919.523.5065