Families moving to this area may confused by how the Wake County School System sets up school assignments. Many are coming from areas where you move to a neighborhood because you wanted to go to a school assigned to that community, and when they hear of the way we have our school assignments structured, they scratch their heads. Let me shed some light..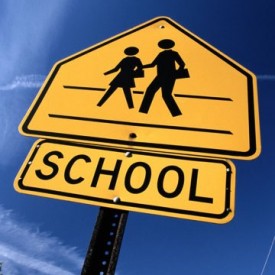 Wake county assigns all students a 'base school'. The school system then gives each student a variety of choices for other schools they may attend which include traditional calendar schools, year-round calendar schools, and magnet programs that can be traditional or year- round. Confused yet? I bet you are.
The best place to start to figure out which school is your base by going to the Wake County School Assignment Lookup. Here a parent can input their current address, or the address of a home they are considering buying, to see what schools are associated with that home.
All schools listed, other than the base school, would be an 'option' for that student. These schools are all free, and the student would be provided bussing to and from school. These schools are not guaranteed though, but must be applied for during the open enrollment period. If a student's first selection is not granted, they will be placed in an 'applicant pool' to see if their second or third selections are available.

There is an upside to the way Wake County currently assigns schools – variety. There are a lot of options for parents to find a school that best serves the needs of their child. Here is a brief description of each type of school taken from Wake County's School's website:
Traditional Calendar Schools – Traditional calendar schools follow a "typical" school calendar with a 180-day instructional school calendar beginning in late August and ending in early June with the summer months off. 2015-16 Traditional Calendar (PDF)
Year-Round and Modified Calendar Schools – Students at year-round and modified calendar schools attend class the same number of days and receive the same curriculum as students at traditional calendar schools. These schools simply reschedule the traditional 180-day school calendar to keep the learning process continuous and to maximize the use of school buildings. WCPSS operates its year-round schools as multi-track, year-round schools. This means that the students in the school are organized into four groups or "tracks." Each track follows a different schedule.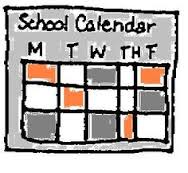 The schedules are staggered so that at any given time, three of the tracks are in school and one track is out on break. This system is a "45/15 Schedule" meaning the pupils are in school for 45 days, then off for 15, through the year. Modified calendar schools follow a schedule similar to year-round schools, but the entire school is on a single track.
2015-16 Multitrack Year-Round Calendar
(PDF)
2015-16 Year-Round Schedule Track-Out
(PDF)
Magnet Schools – Magnet schools are public schools operating within the Wake County Public School System that optimize use of facilities by using unique programs such as Creative Arts & Science, Engineering and Montessori to attract families. They follow the Common Core State Standards and Essential Standards and offer enhancements to the curriculum based on a theme or an approach to learning.
Any student enrolled/pre-registered in the Wake County Public School System is eligible to participate in the magnet selection process during the selection period each year. For more information about the magnet school offerings visit the Magnet website or call the Magnet Resource Center, 919-431-7355.
My children attend a traditional calendar magnet school called Washington Gifted and Talented Elementary in downtown Raleigh. We are very happy with this school in that it offers the core courses needed by every child (reading, writing, arithmetic), but after that, we are allowed to pick the rest of the classes they attend. Exciting, yet a bit stressful, it's similar to how you picked your college courses.
At the beginning of each year we are provided a book of available classes, including some interesting titles such as Fairy Tales & Fables (literature), Destination Travel Agent (geography), Creepy Creatures (science), or Time, Temperature & Money (math). I would have loved to have had such exciting classes in elementary school.
Some may argue that one of the drawbacks in allowing parents to choose schools outside of their home area, is that the town may lose a sense of community for our families. There's no more walking home from school with the neighborhood kids, or when you start soccer in the spring, you might not know many of the kids on the team, because you go to school with them.
At this point though, it's what we have and our family has been pretty happy with it. Overall, Wake County has excellent schools with dedicated teachers and staff. We are lucky to live in an area so dedicated to education regardless what school schedule your child is on.

Here are a few other useful links:
Written by: Cassondra Liles, Broker/Realtor

919.523.5065 | www.TheKeyTeam.com