Many Americans have washer & dryers in their homes. Most people don't ever consider the fire hazard that could be lurking right behind their dryer. If you have never considered getting your clothes dryer vent cleaned out, but you might want to do it ASAP. Having your dryer vent cleaned once a year you can save energy and prevent fires.

YES, Prevent fires!! According to a FEMA study an estimated 2,900 clothes dryer fires in residential buildings are reported to the U.S. fire departments each year and cause an estimated 5 deaths, 100 injuries, and $35 million in property loss.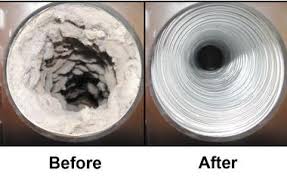 By having your vent cleaned out your clothes dryer will run more efficiently, saving you energy, time, and MONEY!!!
Here's a short video on how to do it yourself!
This tip of the week was brought to you by:
Earlybird Handyman Services @ 919.880.2911