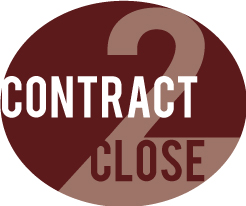 Selling a house has many phases, but what many people do not understand is that the hard work begins AFTER the house goes under contract. This is where you need a strong Realtor, and even better, a real estate team, where people are specializing in managing each part of the process. I wanted to share with you just a few things we need to keep a close eye on, as we work toward a smooth closing.
Contracts and all addenda are completed and sent to lender and attorney
Due diligence and earnest money checks are collected and distributed to correct parties
Inspections begin. Home, pest, radon, well and septic, whatever is applicable and what the type of loan warrants
Repair negotiations take place and are agreed upon
Contractors are hired and repairs are managed and completed
Appraiser is scheduled and appraisal is completed
A home warranty is ordered and put in place
The final walk-thru is done a couple of days before the closing
Settlement documents are reviewed and approved
Closing Day!!
With a strong real estate team, this process can go very smoothly. Make sure you pick your Realtor wisely. There is a lot to manage and an agent not on top of these items, can jeopardize your sale. If you are looking for an experienced team that is known for a smooth contract to close process, The Key Team is here to help!
Written by:

Contract to Close Coordinator for The Key Team