You have decided to sell your home. The process can seem daunting, once you begin to tackle the routine maintenance. You touch up the paint, shampoo the carpets, organize the closets and clean the entire house.
There, it's done, bring on the buyers, right? Well, maybe not. When preparing your home for the market, it's wise to spend a little time focusing on the outdoors. Keep in mind that the first impression a potential buyer will have of your home is the moment they pull into the driveway.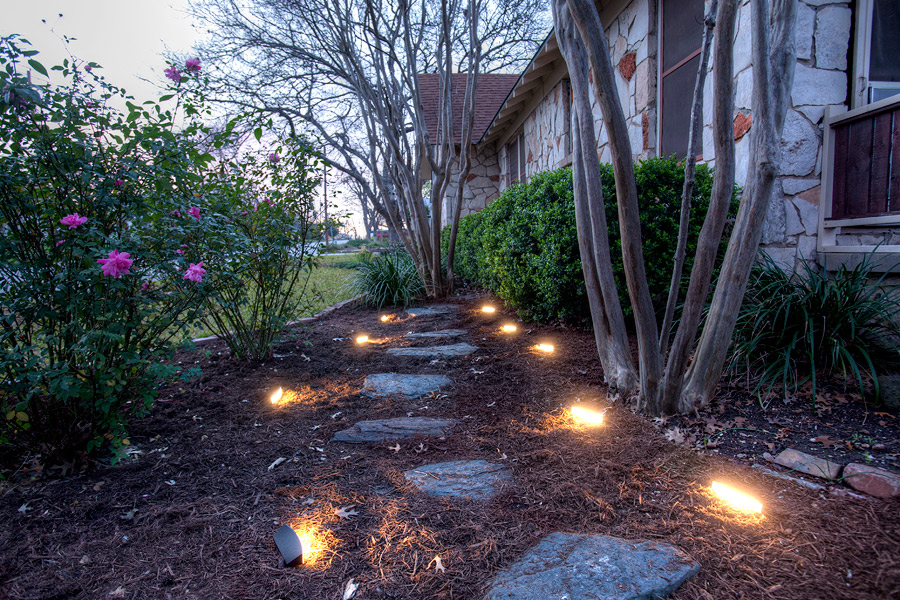 What was your first impression of the property when you saw it for the first time? Chances are what attracted you then, will attract a new buyer now.
A well maintained landscape can add value to your home. In fact experts suggest that a quality landscape can add 8 to 14% to the sale price, if, the first impression is a lasting impression.
Begin with maintenance, prune the shrubs, pull the weeds, add a splash of color with annuals or texture with unique perennials. One of the most cost effective improvements one can make to the landscape is edging. Give the area clear definition between the lawn and plantings. Edging can range from stack rock to pavers, durable plastic or even natural cedar or redwood. Whichever you choose, select a material that compliments the style of your home.
Next consider outdoor lighting. Lighting not only increases the safety of you home but enhances security, comfort and curb appeal as well. In other words, value. When it comes to lighting we often fall into the trap of simply illuminating the exterior of the house.
One of the most underestimated aspects of landscape lighting is to extend living space physically as well as visually. Modern landscapes often include an outdoor kitchen or a relaxing area for entertaining.
Landscape design should be fun. It doesn't have to be complicated. Have fun, and keep it simple.
Written by:

Ronnie Thomas, Realtor
The Key Team @ Keller Williams Realty