As we move into the holiday season, it's always interesting to look at what is happening in the real estate market. Most people think that real estate slows way down during this time, but we have found that December is almost always our second or third busiest month of the year. Why is this? We think there are a few factors.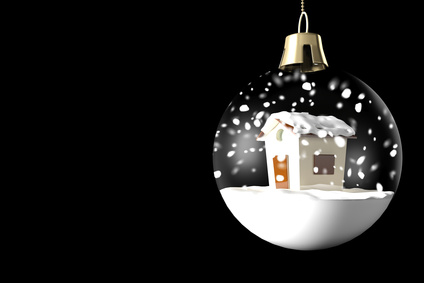 Even though many people don't want to be bothered with showing their homes at this time, those who choose to keep their homes on the market are serious about selling, and may be more realistic and motivated than they would be in another season.
Likewise, buyers looking this time of year are also serious about getting in a home in short order. Many had a new home on their agenda for the year new, but procrastinated earlier. They then realize the year is about up, and that it's time to make their dream a reality.

Also, inventory is much lower. Sellers living in their homes may not want the hassle of showings during their festivities so they wait until the next year to try to sell. This means that the buyers have fewer homes to choose from, and know that if they find a good one, they better snag it fast. This is obviously a great advantage for sellers too.
Lastly, many larger corporations are working on job transfers at the end of one year, to take place early in the next year. These people know they need to get their homes sold to get onto their next location when the time comes.
Take a look at the current market conditions in Garner, NC for the last 30 days. The market is still looking great, but we are seeing a bit of a slow down that is normal this time of year.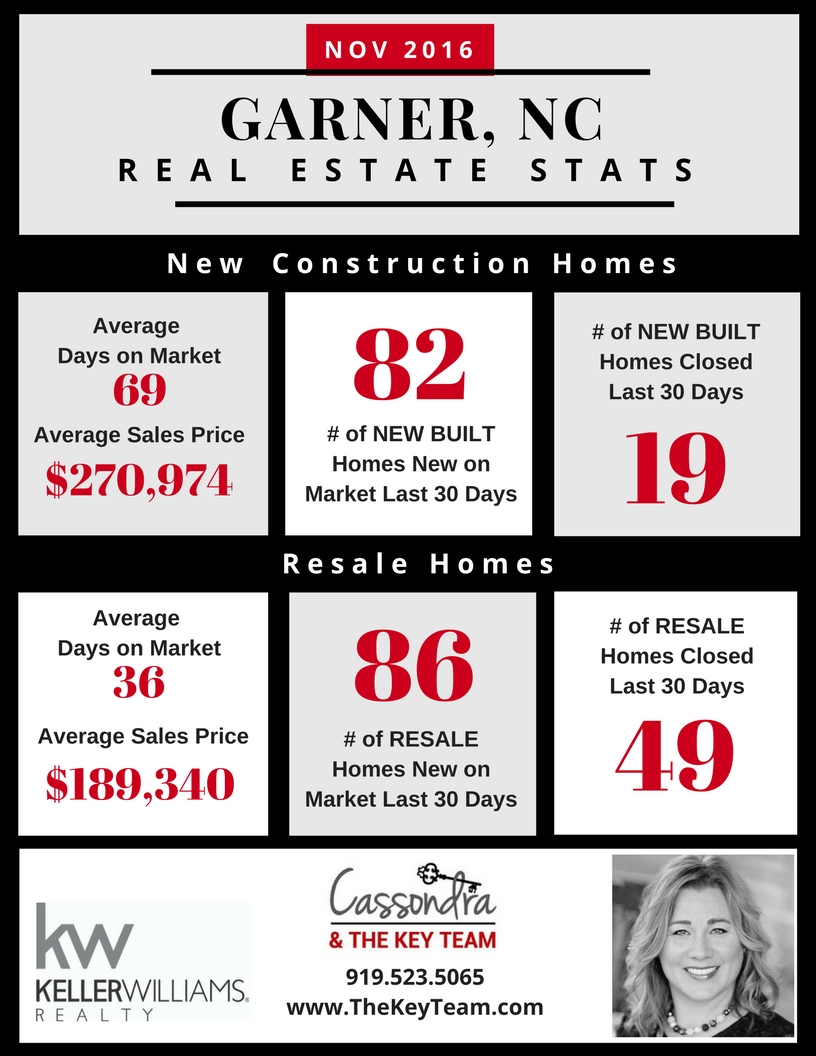 Do you have questions about whether it's the right time for you to sell? Reach out to us and we'll answer any real estate questions you may have. #TheKeyTeam
Cassondra Liles, Realtor | 919.523.5065 | www.TheKeyTeam.com