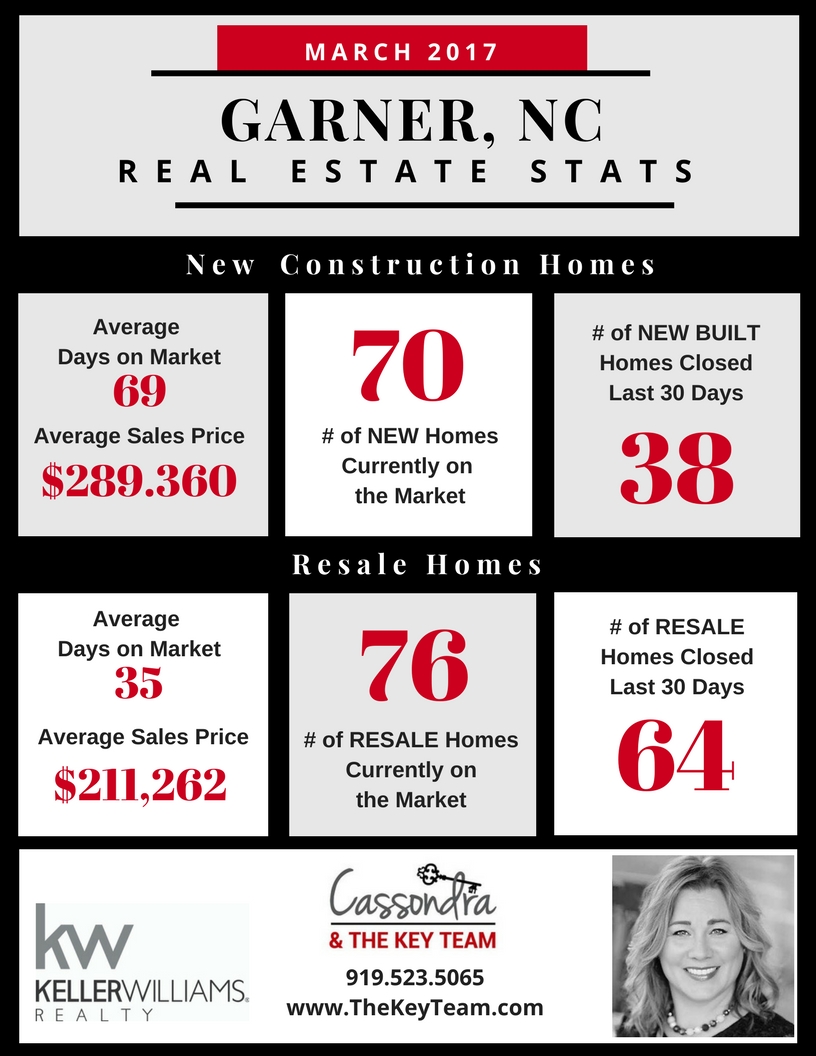 The Garner real estate market continues to thrive. New construction is on the rise with the average sales price, inventory on the market and homes closed in the last 30 days all up from previous months.
Resale homes also are doing fantastic with an average days on market of 35 and an average sales price of $211,262. The low days on market shows a severe lack of inventory in our area so anyone on the fence thinking about selling should jump off before the market shifts or interest rates take another hike.
Resale homes continue to outpace new construction sales by about 2:1, but overall the market is strong in all sectors. If you want more information on these stats, the market or the value of your home, don't hesitate to reach out to me!
Cassondra Liles, Broker | 919.523.5065 | www.TheKeyTeam.com