There has been some interesting movement in the Garner residential real estate market over the last month.
For new construction, the average days on market went from 69 in March to 103 in April. This might be an indicator that builders are outbuilding for the demand in the area.
Along with that, the average price point for new construction in Garner fell from $289,360 to $261,414. Lastly, supply has gone up to 81 new homes currently on the market from 71 the month before.
These are some important figures to keep an eye on to see if there is a trend that the market is softening.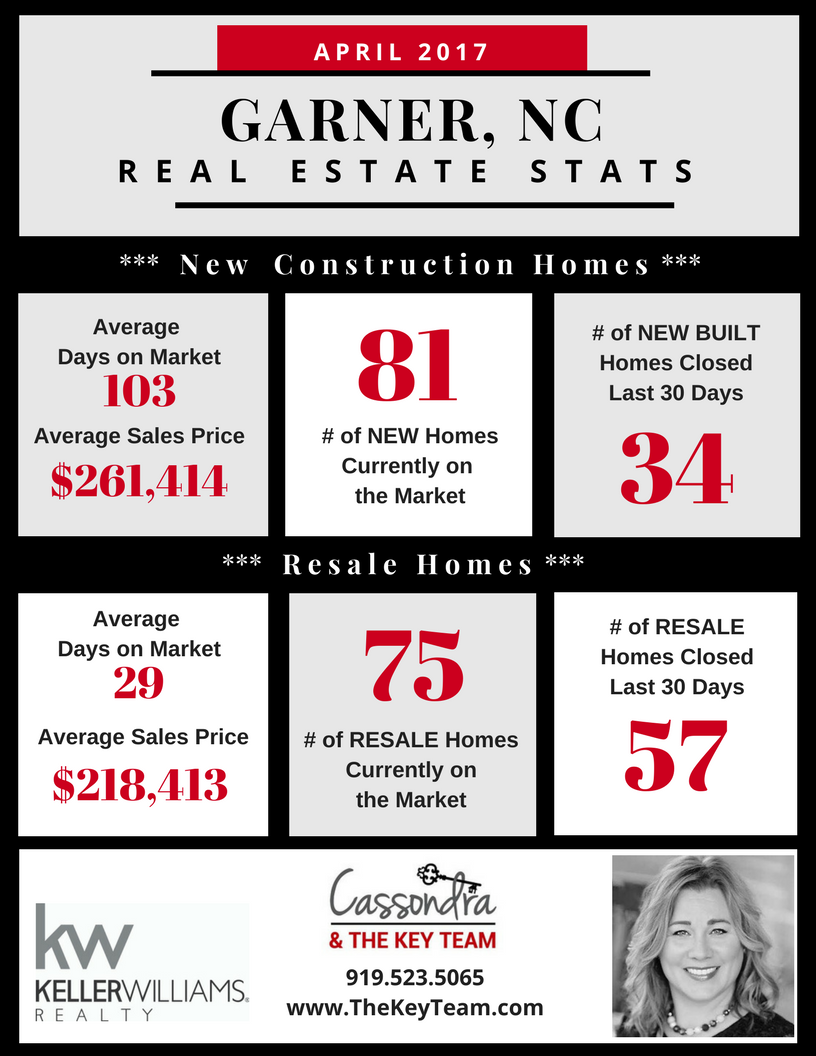 On the other end, resale homes are still holding strong with the days on market decreasing from 35 to 29 and the average house sales price increasing about $7000 from March to April.
If you want more information on the local real estate market or for my team to help you determine your home's value, please reach out to us today!
Cassondra Liles, Broker/Realtor | 919.523.5065 www.TheKeyTeam.com