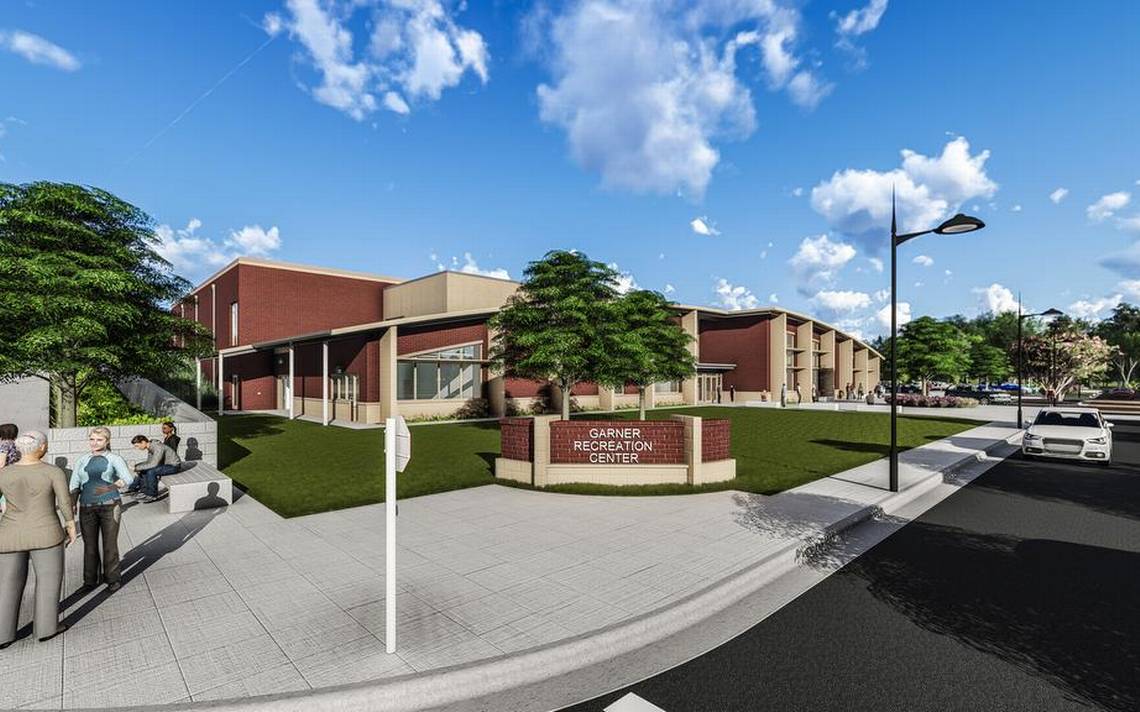 Rendering of the Downtown Recreation Center
As the growth of Garner continues, many people are excited two projects in the town that are well under way. Both the Poole Family YMCA and the Garner Recreation Center are under construction and there has been some question about how they differ.
As you can see from the chart below, there is some overlap in the features they add, but the main differences are that while the YMCA has an outdoor pool and sauna, the Rec Center will not. On the other hand, the Rec Center has three basketball courts and will be 15,000 larger.
Both projects add great value to the town as places to gather, exercise and socialize and the people of Garner anxiously await the opening of both facilities!