March real estate market figures are in for Garner and it continues to be a very interesting time in our market! The Average Days on Market for new construction is in the single digits (this number is potentially a bit skewed since builders are not listings homes in MLS until they have a buyer).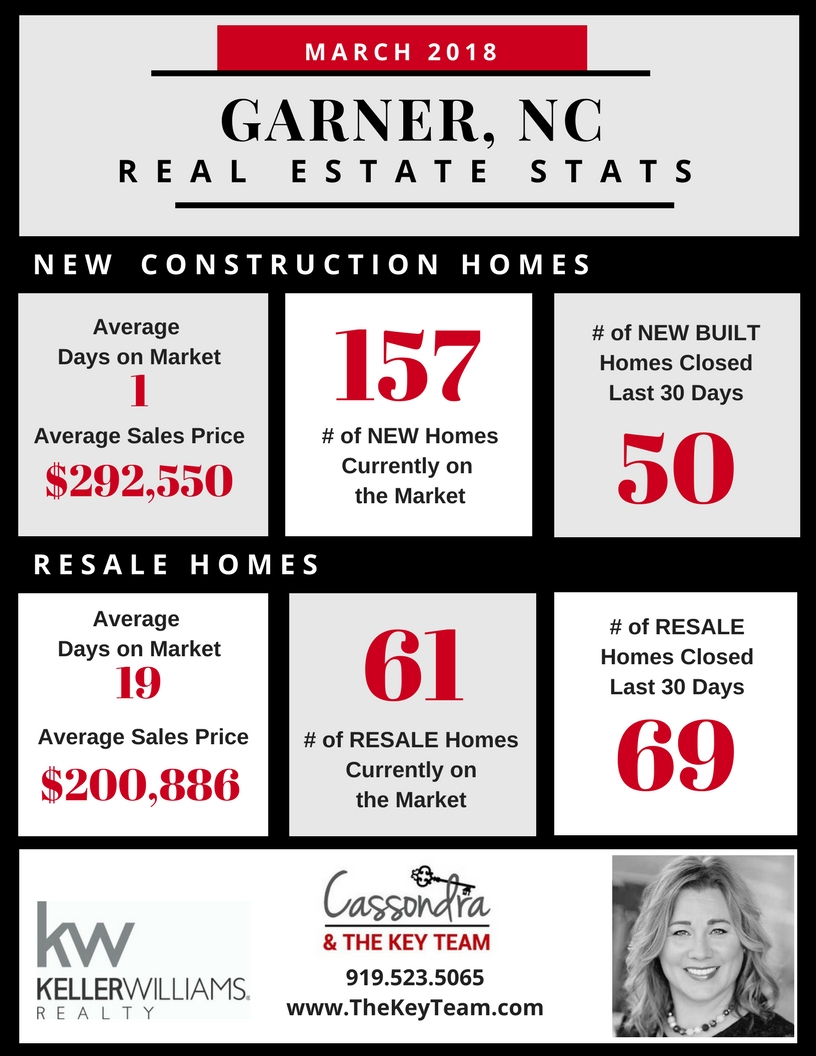 The current inventory of new homes is 157 homes ranging from $169,805 to $422,157. Interesting to note that the lowest priced new construction last month was $217,700. With the addition of a new townhome community coming at 40/42 that was just added to MLS, this number has dropped. These units should be available in Sept/Oct. If you want more information on them, please let us know! Lastly, there were 50 closings in March for new construction, just up from 42 in February.
On the resale side, sales remain strong as well with 61 sales, up from 45 the last month. The Average Days on Market has DROPPED from 29 to 19, while getting almost 100% of list price to sale price, making it an incredible time to move onto to the new house or location you have been thinking about. Don't miss this opportunity to get top dollar for selling your home!
The current inventory of resale homes is only 61 in our whole area so competition for you is LOW!
If you are curious about what you can get for your home in this market, please reach out. We know you may be gathering information to see if it's a good time to make your move and we would be glad to provide it!
Cassondra & The Key Team | 919.351.5065 | www.GarnerClaytonHomes.com