It continues to be a very interesting time in the Garner real estate market. As we near the end of 2018 we are seeing a shift in some of the numbers which is very telling of the state of the market.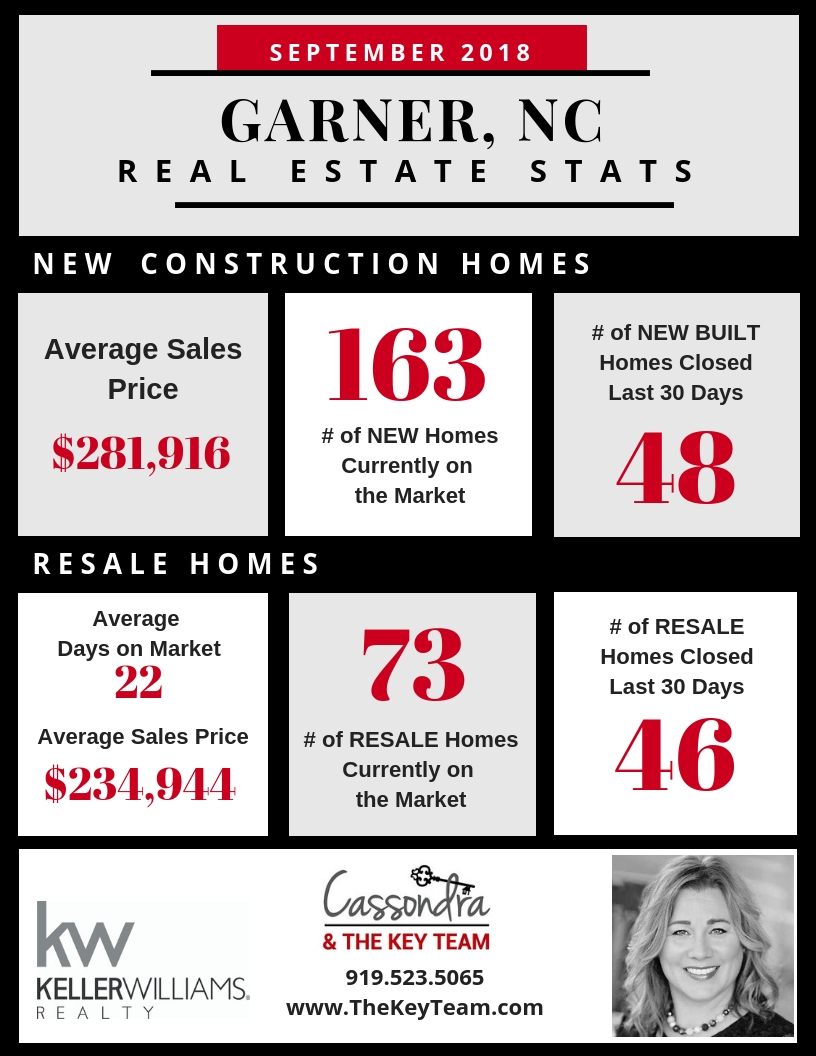 To begin with, the Average Days on Market (DOM) for New Home Sales is 48 days. The current inventory for new homes is 163 Active Listings ranging from $184,900 – $699,900.
On the Resale side of things, averaging only 22 DOM. If you are looking for a resale home there are 73 to choose from ranging from $129,000 to $1,795,000 with an average price of $324,308.
If you are curious about what you can get for YOUR home in this market, please reach out. 919.351.5065 | www.TheKeyTeam.com